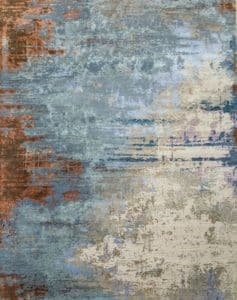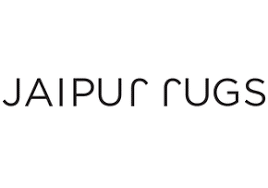 Jaipur Rugs is a Company who helped other people,
support them and transforms the lives of the artisans into a better one.
Long time i follow their news and then more and more questions was in my mind.
I thought, hey you can do an interview and so you can tell the world about their story and work.
You can also have your questions answered. 🙂
I send the questions and waited some time, then i got the answers and was sooo excited.
But enough from my thoughts, let us hear what Mister Vipin Shri have to tell us.

1. To work for Jaipur Rugs is a great opportunity for people. Which idea was decisive to found the company in 1978?
The idea of Jaipur Rugs was born in 1978 when NK Chaudhary borrowed 5,000 rupees from his father to buy a bicycle and 2 looms. He invited 9 weavers to work in his backyard to produce two traditional rugs. The exporter sold these rugs and used them as an example of the quality of the team's craftsmanship. What drew artisans to work with Jaipur Rugs is that NKC believed that these "low-caste" people were talented beyond measure and should be treated as any other respected person of society. Caste didn't matter, only skills, a love for weaving, and a desire to earn money and support their families.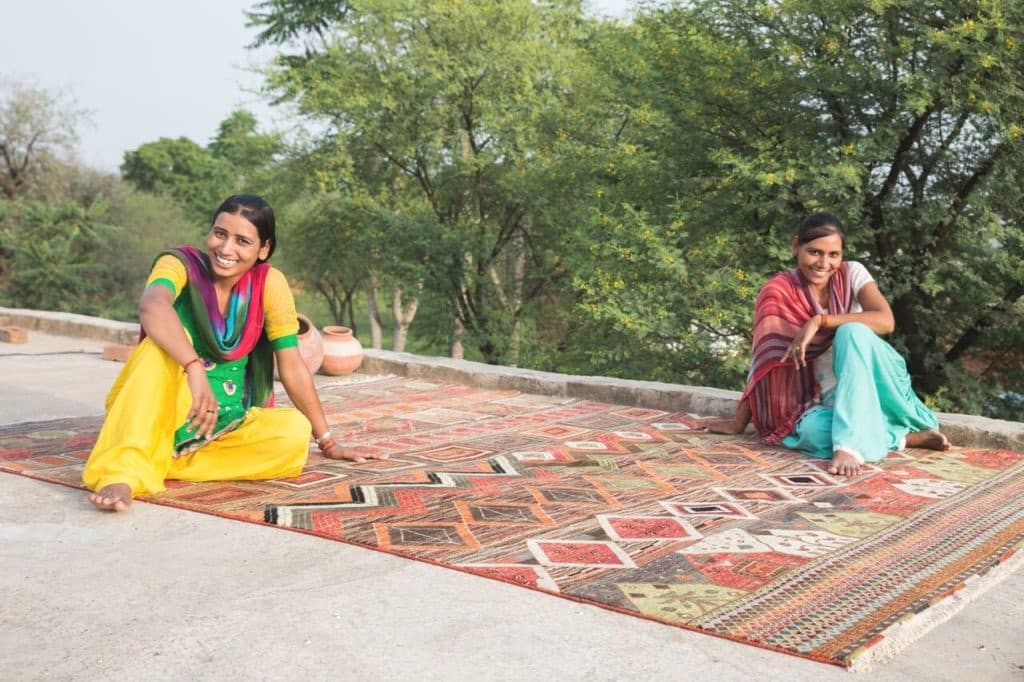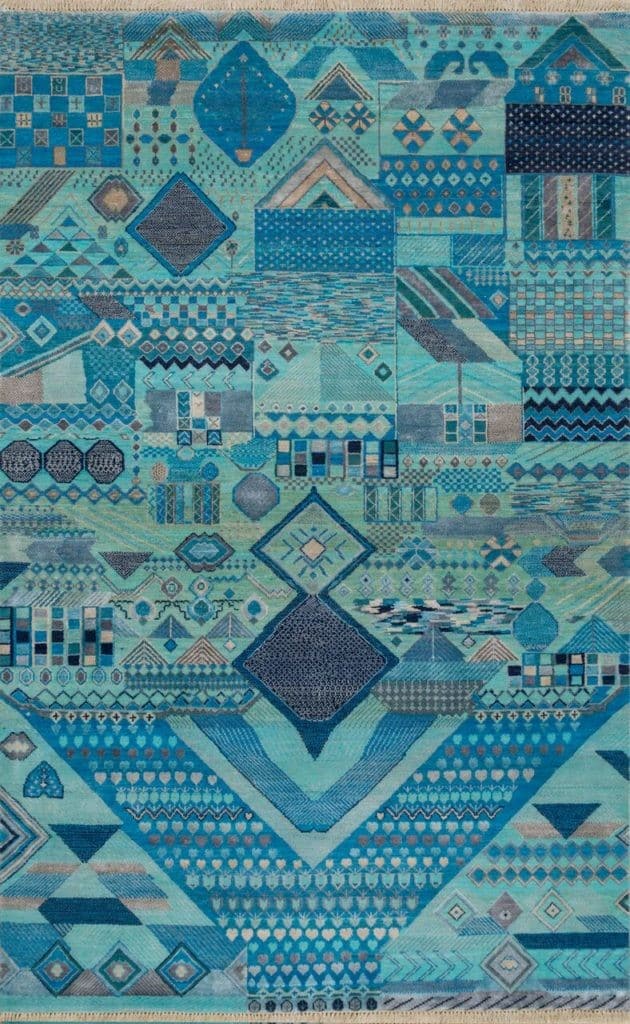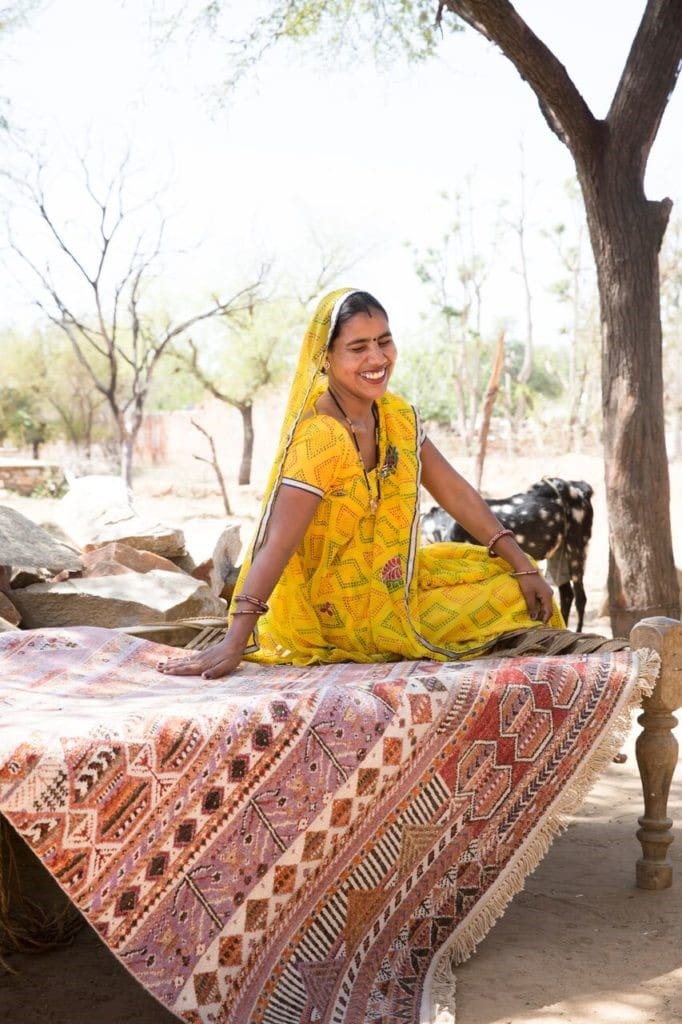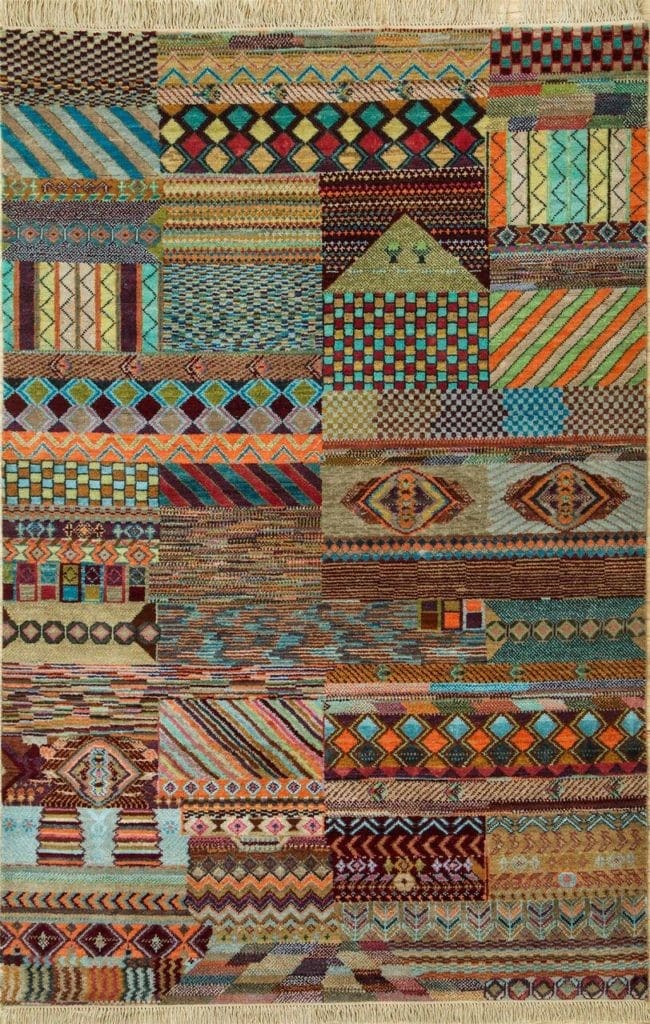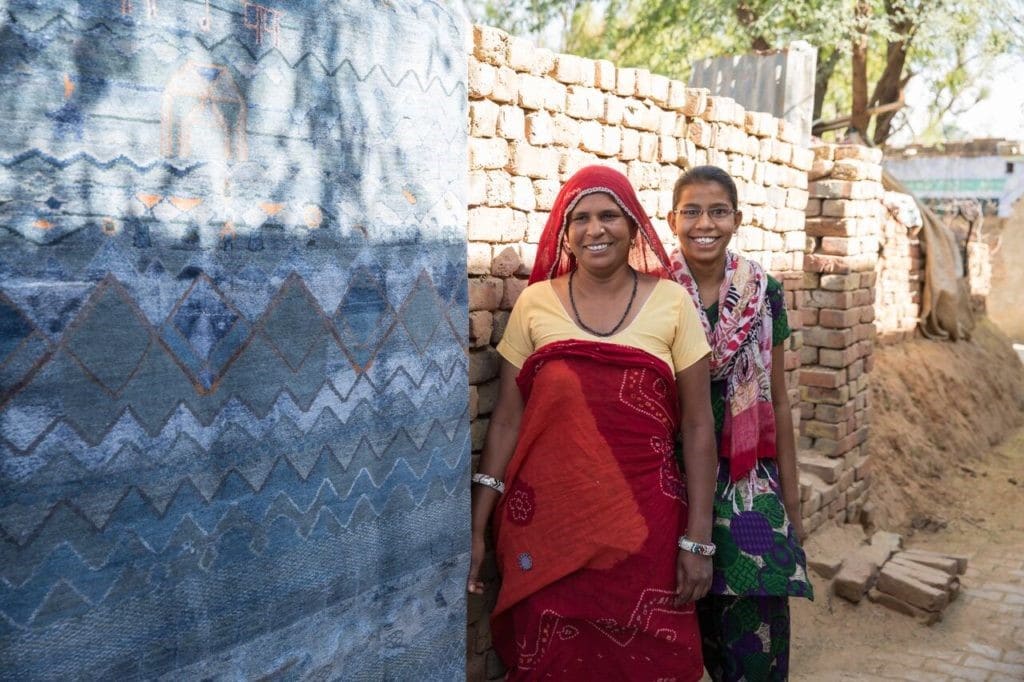 2. With how many people do you have started, and how many people are busy with you at this time?
Jaipur Rugs started with 9 weavers and two looms, now the company presently has over 40,000 artisans, 7,000 looms in 600 villages across northern India.

3. Your company is well known for fantastic rugs and brilliant colors. What rug was the biggest one? Which dimensions?
The biggest rug that we've ever produced is a 12 by 26 meter behemoth that was purchased by a Middle Eastern customer with very specific tastes.


4. You deliver the rugs around the world. Which was the farthest destination?
At this point, we deliver rugs to over 45 countries with Europe and the Americas being our biggest markets. The farthest destination from Jaipur's headquarters would be the multiple locations we've shipped to on the west coast of the United States of America.

5. The wonderful members of Jaipur Rugs put so much love and soul into each knot. Did they work after their own pattern or does it change again and again?
A majority of our designs are imagined at our headquarters with a large team of textile designers, graphic artists, and trend researchers. These designs are then printed onto pixel maps that are sent along with all of the necessary materials directly to the weavers' villages. The weavers look at the map and place knots accordingly. However, Jaipur Rugs has launched a new initiative in the past few years known as the Artisan Originals Collection. The collection allows weavers to design and weave their own rugs using their imagination, dreams, and day-to-day inspirations found in their rural homes. This initiative uses the extra wool from our more prevalent lines to avoid any sort of wastage and artisans are given full freedom and are embedded with confidence as they go from weaver to designer.

6. Who makes the wool and dyes it?
The wool is hand-carded and hand-spun using the traditional "Charkha" or spinning wheel. Jaipur Rugs has a team of about 2500 women spinners living in Bikaner, Rajasthan – saving hundreds of jobs that would ultimately have gone to machines. A typical 8×10 rug uses about 28 miles of yarn, which takes a spinner 40 days to spin. In Bikaner and in Sadwa, near Jaipur, the raw yarn is then hand-dyed and dried over time.

7. Jaipur Rugs win the German Design Award second time in a row, and a lot of many other Awards. Congratulations! What was the most surprising award?
We're surprised by a lot of the international design awards because we see ourselves as a small family business still, however one of the most meaningful awards we've received has to be the recent German Design Award that our weaver-artisan Bimla Devi won for our Artisan Original Rug, Kamal. The best part was that we sent her alongside our Design Director, Kavita Chaudhary, to Germany to physically collect the award on stage amongst the world's best designers. It was the first time one of our weavers flew internationally.

8. If someone want to support your work, how could they do that?
The best way to support our work would be to purchase a rug. Our ultimate goal is to ensure that the thousands of artisans have a sustainable livelihood for generations to come and that can only happen if people continue to purchase hand-knotted rugs over their machine-made counterparts. Another way to help would be to stay aware of our weaver stories and the work we do on the ground through the Jaipur Rugs Foundation. If one is aware of the steps we take to bring further empowerment to our family of artisans, they are more likely to support us financially and socially.

9. How changes the work for Jaipur Rugs the lives of the employees?
We have a weaver network of 40,000 who we consider our extended family, our backbone, and we have employees who work around the clock to ensure that our products match the quality standards we've set, awareness of the rural talent is increased, and that every customer is treated exceptionally well and understands the immense difference they've made by purchasing a rug. For our artisans, the work they do has allowed them to put food on the table, send their children to school, save money through legitimate financial institutions, and ultimately, find ways out of the poverty they've previously experienced.

10. How does the company find new employees?
We approach entire villages to see if there are members of the community who are looking for work and are interested in weaving as a livelihood. We generally find the matriarchs and respected female figures within these villages, engage them in conversations around the benefits of weaving for a living, and train them to be the ambassadors for our brand within the community.

11. In how many countries and cities work people for Jaipur Rugs?
We have 40,000 weavers covering 600 villages in 5 states including Rajasthan, Gujarat, Uttar Pradesh, Jharkhand, and Bihar. Our core team of non-artisan employees are based in Jaipur, Delhi, and the US.

12. What will be your latest project?
Our latest project is a collaboration with one of India's top celebrity designers, Gauri Khan, wife of Bollywood Superstar, Shah Rukh Khan.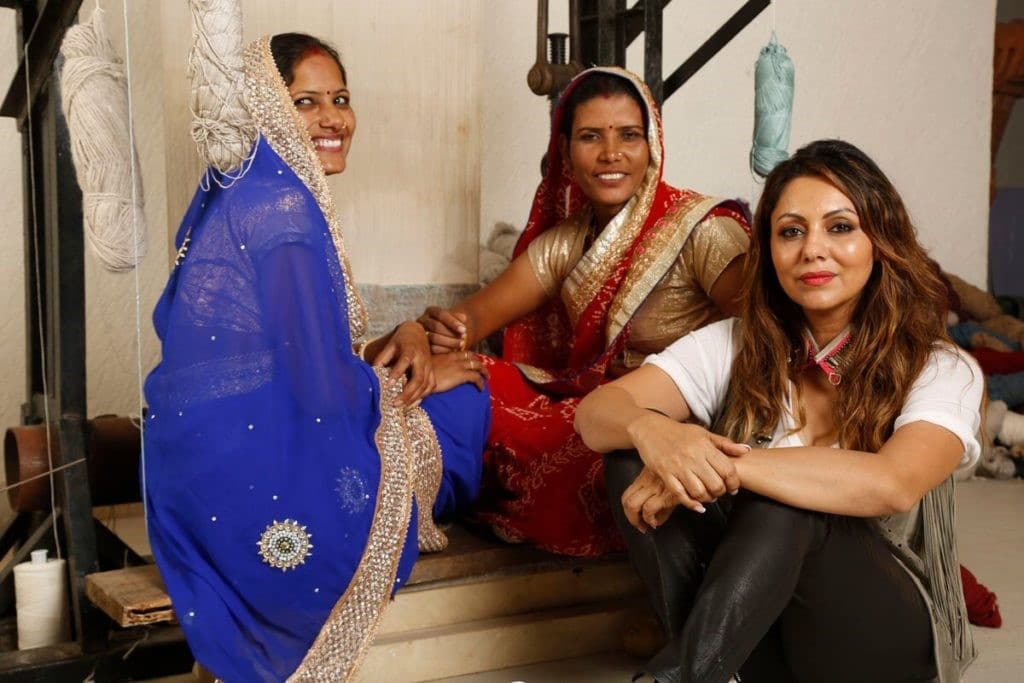 The project is a new collection of rugs that takes urban design attitudes and combines them with the simple but charming beauty found throughout rural India. Officially launched in January at the Maison&Objet show in Paris, France, we're just now having these designs getting off the looms and into customers' homes. We took two of our best artisans to work alongside Gauri Khan as she explored the workings of the loom, the charkha, and rural life. It's always a great moment for us when we combine two worlds that are often too far away socially and literally to ever collaborate, otherwise.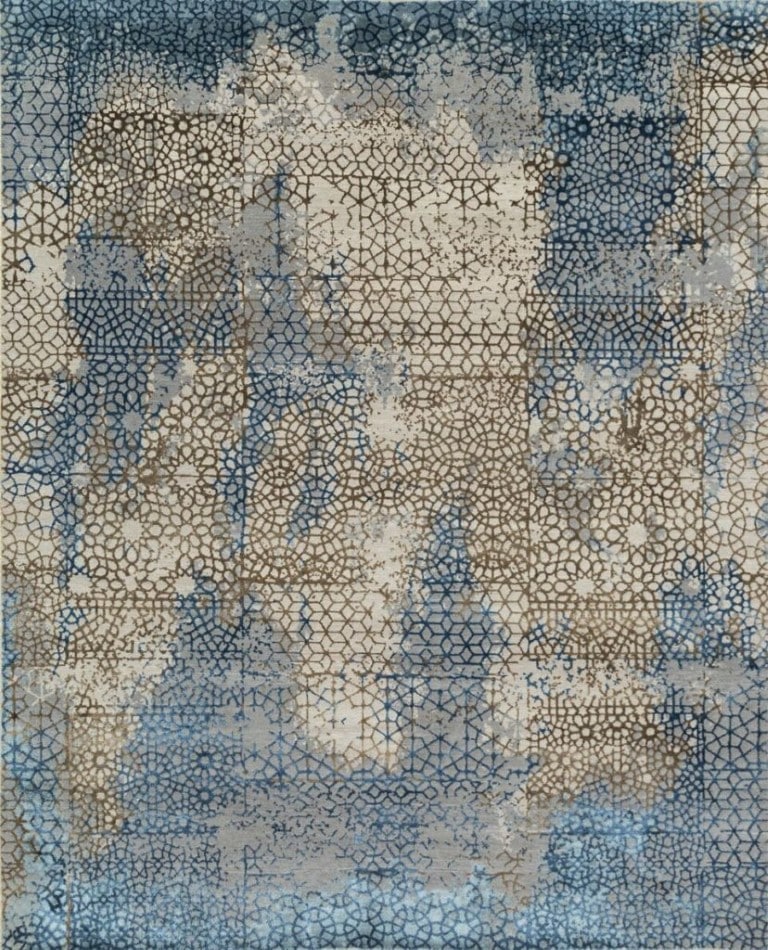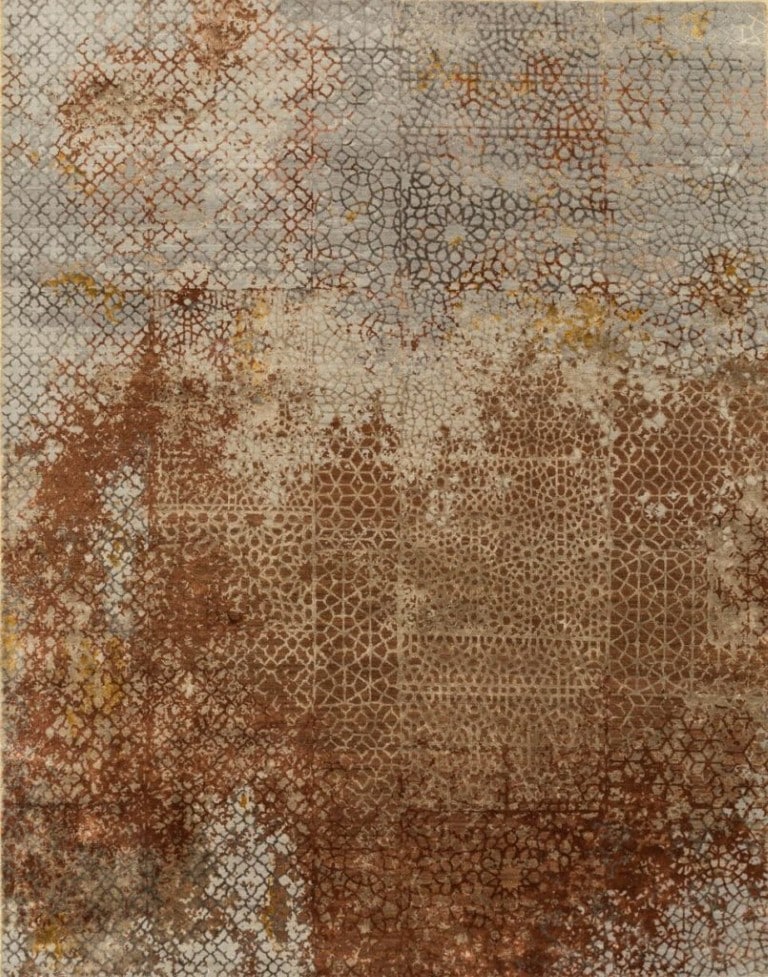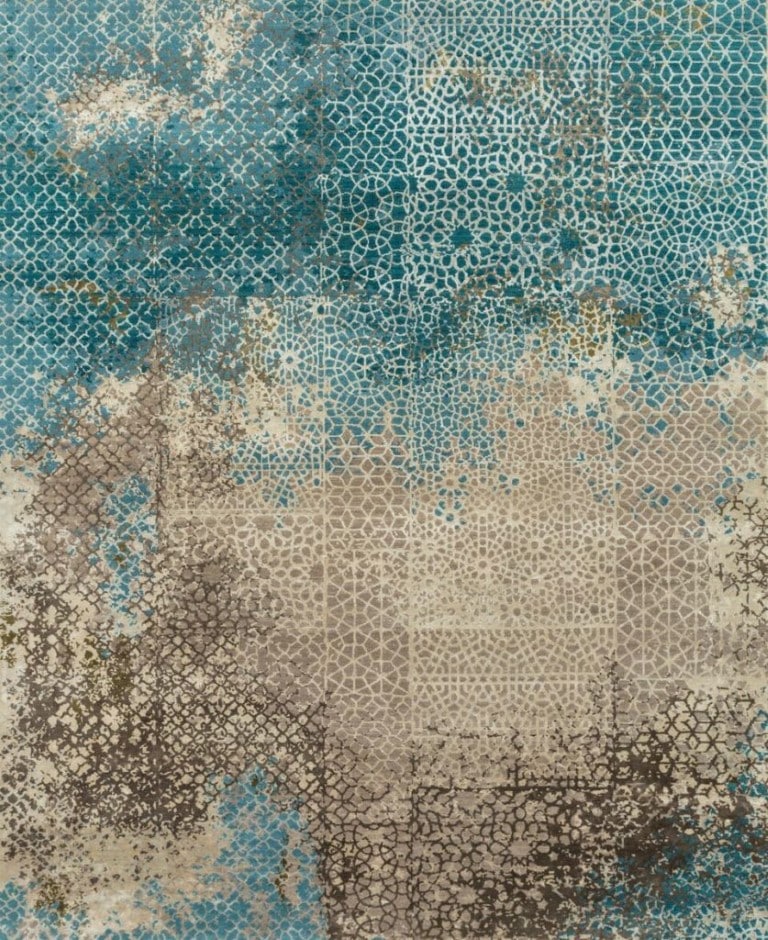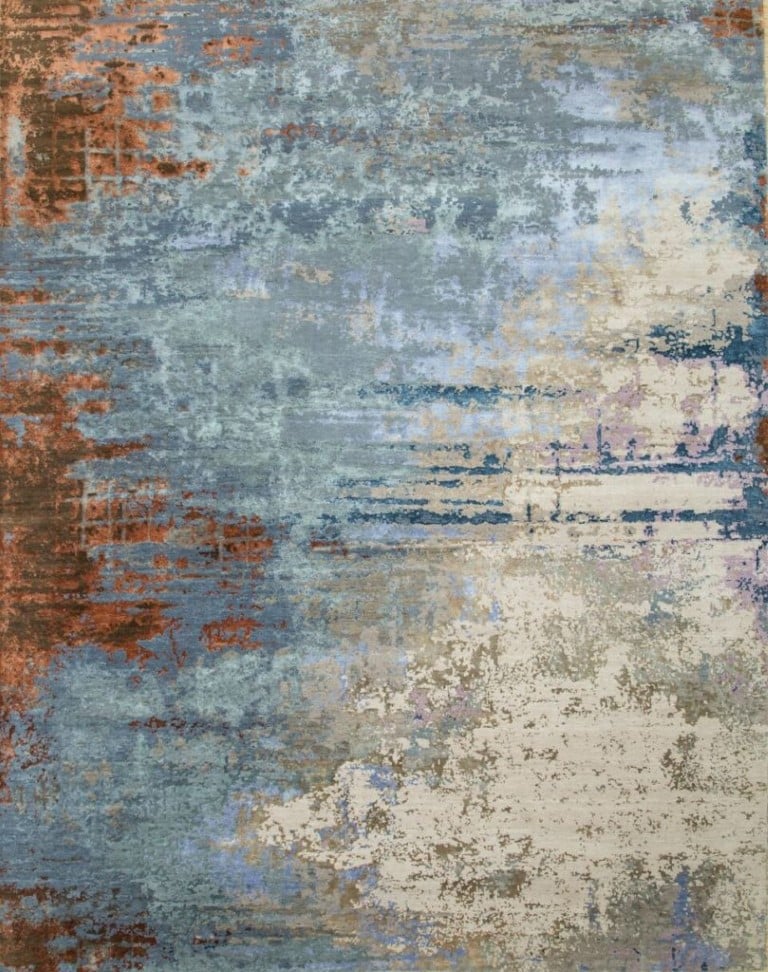 We hope projects like this will continue to shed light on the vast talent found in rural India and want to further promote it on a global level.
***********************
For fantastic work they received wonderful Awards.
Here I would like to mention a few.

Yogesh and Kavita Chaudhary – Carpet Design Award 2017

EDIDA 2017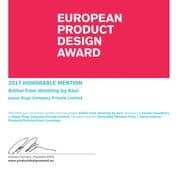 European Design Award 2017
Bimla Devi and Kavita Chaudhary – German Design Award 2018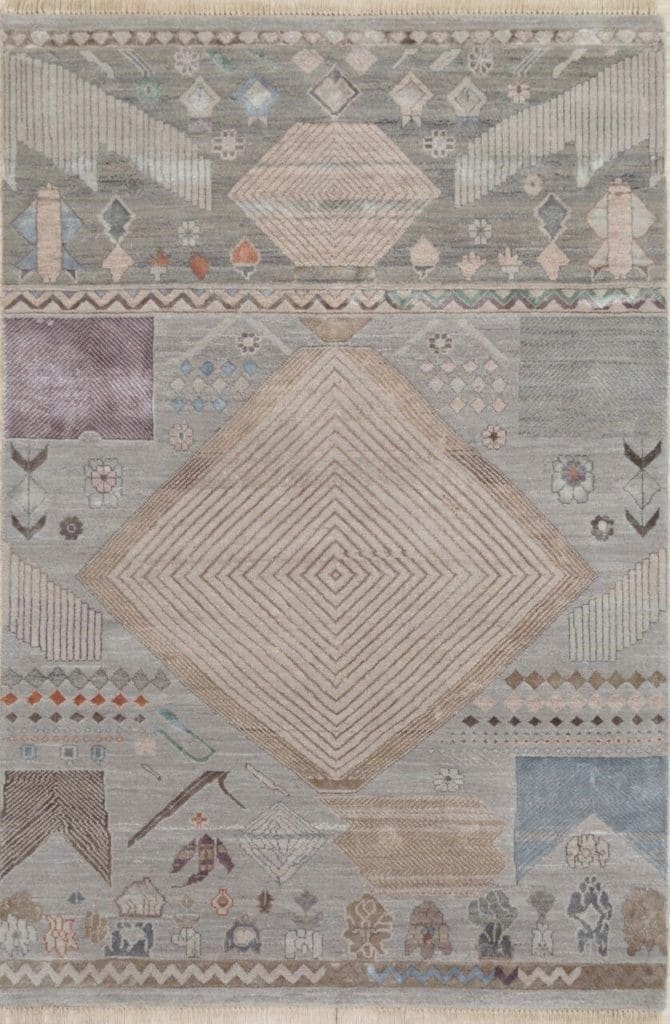 *************
At least, a short summary of all facts, directly from Jaipur Rugs Company:
Jaipur Rugs was founded 40 years ago in 1978.



Jaipur Rugs started with just 9 weavers and two looms.

Our founder, Nand Kishore Chaudhary, borrowed 5,000 INR from his father to start the business.

Jaipur Rugs is a true family business, with NKC and all five of his children, including 3 daughters, taking part in its operations.

A5 The Chaos Theory Collection by Kavi is Jaipur Rug's best-selling hand-knotted collection of all time.

We've delivered rugs to over 45 countries on every continent outside of Antarctica.

Our largest hand-knotted rug ever created was 12×26 meters, sold to Middle Eastern Royalty.

Our artisan family now consists of over 40,000 weavers in 600+ villages across 5 states in India.

Our weaver network is made up of more than 30,000 women who craft rugs, one knot at a time.

Jaipur Rugs is the only Indian brand to consecutively win a German Design Award for three years.

We employ 2,500 wool spinners in Bikaner, each of which can hand-spin more than 20 miles of wool a month.

A 14×14 knot quality rug in a typical 9x12ft size contains more than 3 million meticulously placed knots.

Jaipur Rugs created the Jaipur Rugs Foundation in 2004 to engage, develop, and sustain rural weaving communities.

In 2018, Jaipur Rugs flew out artisan Bimla Devi to Frankfurt to collect her German Design Award in person.


Jaipur Rugs created th Artisan Originals initiative in 2014 allowing weavers to become designers of one-off rugs.

Celebrity Designer Gauri Khan's first ever rug collection, Tattvam, was crafted by Jaipur Rugs'

artisans.
Thank you Sir, for the great interview and the insights in the work,
of this fantastic company.
I love the brilliant colors and the feeling of using these carpets,
create a more beautiful home for family and friends.
Jaipur Rugs, every knot tells a story.